With Amazon.com.au's imminent retail launch we took a look at how Australia's Biggest Retailer is responding. We choose the Google home speaker, a favorite for those with nothing to hide, this hot little gem will sit listening to you and your friends and family all day just waiting to 'help'. We visited both Kogan and their almost identical twin sister site Dick Smith. Right from the outset Kogan reminds us that Dick Smith's once popular online store is now just a clone of their own. Just in case anyone was confused, Kogan really has dropped all presence, let's take a look at their Black Friday deals: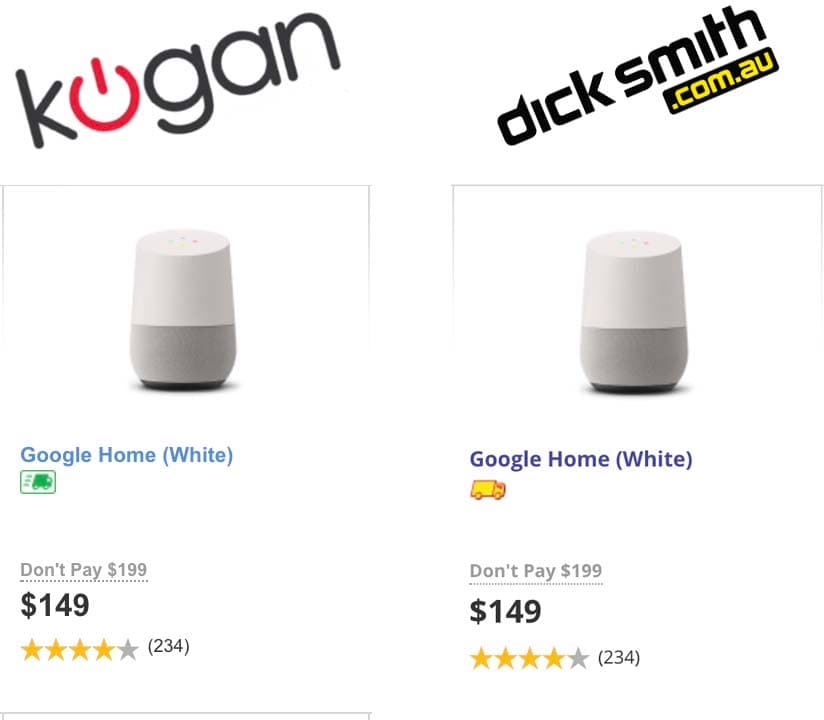 Dick Smith err cough Kogan is leading their Black Friday Lineup with these fantastic, same price as the rest deals. Its no wonder that Ruslan Kogan sold a huge parcel of his shares last month and if these so called deals are anything to go buy Amazon is in for a bumper Friday. Lets take a look at what these "Don't Pay $199" deals are retailing for at … JB-HiFi: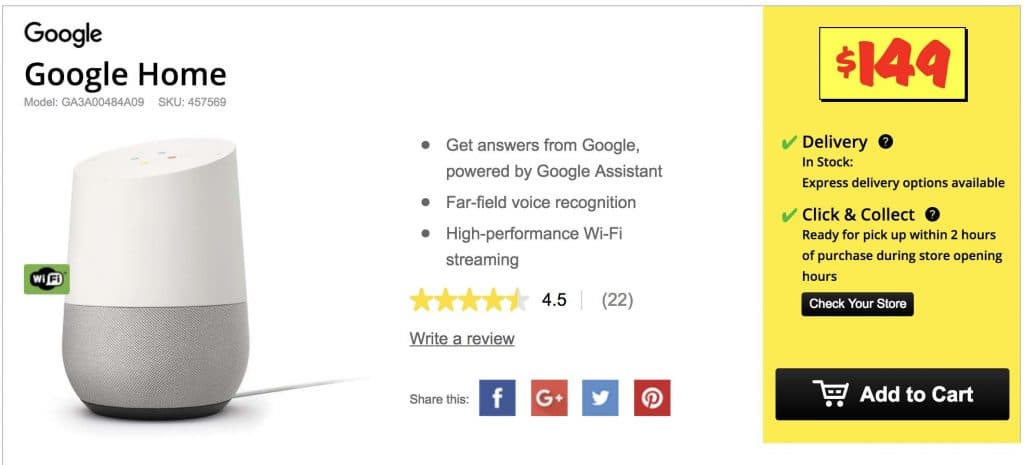 No Black Friday deal needed at JB-HiFi it seems lets check another retailers price

$146 Thats the best, not even Black Friday price we've seen

How about the 'Good Guys'
They are pretty good and at least not pretending to have a Black Friday deal on the Google Home with a reasonably "Good' price of $148.
Is this Kogan 'deal no deal' 'quick sell my shares' behavior indicative of Australia's largest online retailer throwing the towel in even before round one? Only time will tell. We think Kogan is the company with the most to lose and to those budding investors who snapped up the $22 million dollars of dumped Kogan shares less than a month ago, good luck to you this Black Friday.