Huge Cocaine Haul Washed Up On Beaches In Isle of Wight & Dorset
In the sea near Dorset and Isle of Wight, holdalls believed to contain hundreds of kilograms of cocaine powder were discovered.
After recovering a large quantity of Class A drugs, the National Crime Agency launched an investigation.
A fisherman made the initial discovery near St Aldhelm's Point in Purbeck, on Monday, 2 October. He alerted Dorset Police.
On Saturday, 7th October, a litter-picking group found more rubbish washed up near St Catherine's Lighthouse on the south shore of the Isle of Wight.
Currently, the packages are being checked to verify their content and quantity.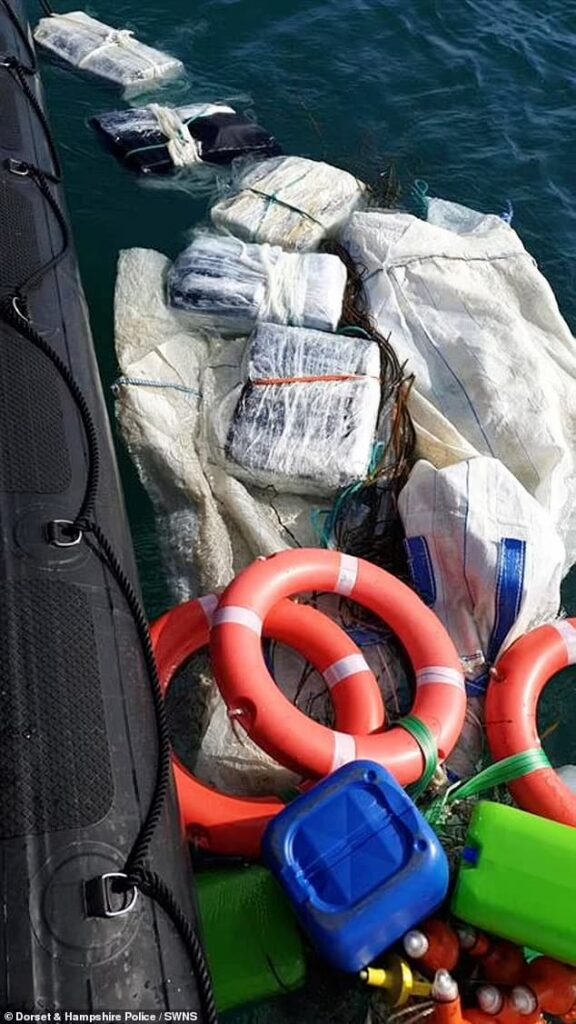 NCA Senior Investigating Officer Tracey Lake said: "We think this is a significant quantity of class A drug that would have come from South America."
The criminal networks would suffer a major blow if a shipment of this size was lost.
Border Force and Dorset Police are assisting in our investigation. "Any additional suspect packages found by the public must be reported to the appropriate Police force."
Temporary Deputy chief Constable Rachel Farrell of Dorset Police said: "Officers in our marine team have worked tirelessly, with colleagues across the Force, HM Coastguard and the NCA, to recover these suspicious packages.
"Searches are ongoing. I ask anyone who comes across a holdall, or other package that looks suspicious to not touch it but instead contact Dorset Police.
Stuart Murray, ACC of Hampshire and Isle of Wight Constabulary said: "We are supporting the ongoing investigation by searching across West Wight this morning after a group of litter pickers discovered a number of packages.
The police will be on duty throughout the night and tomorrow. We ask that anyone who sees suspicious packages or bags along the coast of Hampshire or the Island contact us immediately.
We want to contact a member of a litter-picking group in his 60s as we speak to everyone around us this morning. Please get in touch with that man.
"He was of slim build and around 5ft 6ins tall. He had short grey hair with a birthmark on the right side.