Crime
"Afghan Ali" dies in a targeted shooting In South Yarra
Victoria Police investigates after "Afghan Ali" Mohammed Keshtiar dies in a 'targeted shooting In South Yarra', Friday
Police have named the man who was killed after he was shot several times in a street close to a popular nightlife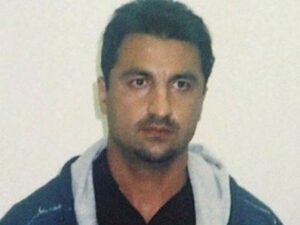 area of Melbourne's South on Friday night. They also revealed what occurred before and after this "targeted drive-by" shooting.
On Friday night, at approximately 11.40pm, emergency services were alerted that multiple shots were fired at a male walking along Almeida Crescent. This is a side road off South Yarra's Chapel Street.
The gangland figure was walking near the busy nightlife district of Melbourne with another man after completing his workout. He was then shot multiple times.
Mohammed Keshtiar was found by Victoria Police with severe injuries. He was rushed to hospital by paramedics, but later died.
Investigators at a crime scene search a black Ford Ranger.
Police Crime Command Detective Supervisor Geri Porter stated that the investigation is in its initial stages, but it's likely to be a "targeted drive-by" attack.
She indicated that another male was with Keshtiar at the time he shot. He was not hurt, but he hasn't been cooperating since the shooting.
The 53-year old crime figure was walking with an unidentified male on the street when the killer struck.
Det Supt. Porter stated that there are associations with organised crime, but it is too early to determine if the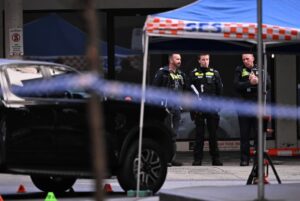 South Yarra event has a link.
A car that was on fire in the suburb Rowville, approximately 27 kilometers from the crime scene and possibly connected, was also reported to police early Friday morning.
According to the Herald Sun, Keshtiar (also known as "Afghan Ali") is one of the Middle-Eastern organized crime figures with the greatest power.
He was involved in drug trafficking and responsible for widespread criminal activity.
Six years ago, a gunman waited for him at his Narre Warren home. He had a target on the head.
Zabi Ezedyar, the associate who entered first, was fatally shot.
The scene is cordoned-off and will be closed for a while. forensic investigators are seen dusting a Ford Ranger that appears to have been black for fingerprints.
Police said that they are still investigating the circumstances of the incident, but at this stage it appears the incident was targeted.
Keshtiar was shot near the nightlife district of Chapel St., when people were still out in the streets before the weekend.
Some residents heard "six to ten shots" fired outside ILK apartments.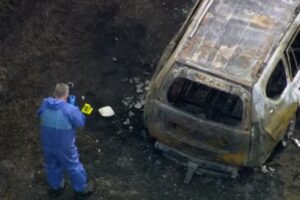 SkyNews.com.au reported that a local resident who lives in an apartment building nearby saw what looked like friends or family members of Keshtiar distraught at the scene.
Social media footage showed police officers trying to save an underworld figure, before he was rushed into an ambulance.
As detectives and officers of the anti-gang Viper Taskforce begin their investigation, the gunman is still on the run.
Det Supt Porter said that there was no threat to the community as a whole or to residents of the apartment buildings nearby.
Keshtiar was the victim of a mistaken identity in an assassination that went wrong several years ago.
Zabi Ezedyar, who was welcomed at the front of Keshtiar's parents' home on 16 August 2017, was shot from behind. He died outside on the sidewalk.
Anyone with dashcam footage who was in the vicinity of Churchill Park Drive from midnight to 5am should contact Crime Stoppers at 1800 333000.