Barbie Movie Hits $1 Billion At Global Box Office In First 3 Weeks
Greta Gerwig's smash-hit Barbie crossed $1 billion in revenue internationally on Sunday, making the Mattel doll's big screen debut the second-biggest release so far this year just over two weeks after its highly anticipated premiere.
Barely three weeks into its run, writer-director Greta Gerwig's blockbuster has raked in an astounding $1.03 billion at the global box office, according to official Warner Bros. estimates. This makes Gerwig the first solo female director with a billion-dollar movie.
As one half of the viral "Barbenheimer" phenomenon, it isn't shocking "Barbie" has performed well. And, standing on her own two feet, the doll's incredible success is not unexpected at all.
Only about 50 films in history, unadjusted for inflation, have hit the billion-dollar mark.
The movie's marketing campaign was the first hint "Barbie" would be a box office smash. "The marketing campaign for 'Barbie' set into motion a chain of events that led to the word 'Barbenheimer' being added to the popular lexicon by virtue of its shared release date with 'Oppenheimer,' and that's when we all knew something very special and unique was going to create a much bigger than expected outcome for the film not only for the opening weekend, but for its global run in theaters."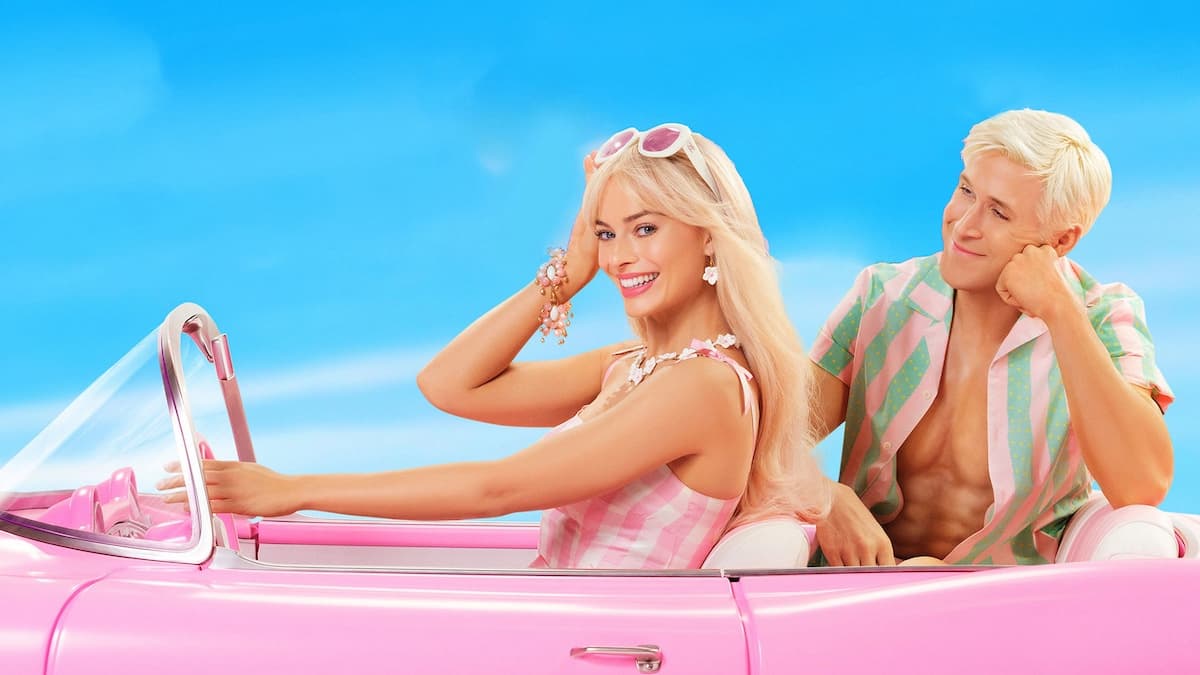 In an interview with Collider last month, Margot Robbie — who produced the movie in addition to playing the titular character — shared a premonition she had at a greenlight meeting with studios.
"Barbie" also performed well in China, the second-largest market in the world and one that has becoming increasingly insular over the past few years. According to experts, franchise films like "Transformers," "Fast and Furious," and Marvel's superhero movies tend to perform well with Chinese audiences. While "Barbie" is similar to "Transformers" in that it's based on an existing toy, it's "not an IP that generations of Chinese have grown up with, so you lack the international appeal that a film like 'Barbie' has in the United States," said Michael Berry, director of UCLA's Center for Chinese Studies.
"Barbie" has become everything from a relationship litmus test to a celebration of womanhood for people who may have come for the hot-pink outfits and stayed for the film's existential questions.
"Driving that discourse is the film's embrace of what generations of women have both loved and hated about the brand and what it's often represented in the past," said Box Office Pro chief analyst Shawn Robbins, adding that the movie "has tapped into cultural conversations about gender roles and female empowerment that aren't bound by international borders."
Highlights
Barbie, an instant blockbuster starring Margot Robbie and Ryan Gosling, has grossed about $459 million domestically and $572 million internationally since its premiere on July 21, according to Box Office Mojo.
Barbie, one of the summer's most highly anticipated movies, grossed more than $155 million in the U.S. box office over its opening weekend, including a massive $70.5 million opening day, making it the biggest opening weekend of the year and the biggest ever opening weekend for a female-directed movie–Barbie went on to earn another $29 million on its second Friday and nearly $34.6 million last Saturday.

The film added $53 million domestically from Friday to Sunday of this week, leading the box office for the third weekend in a row.

The hot-pink Warner Bros. Pictures movie is now the second biggest release of the year, only behind Nintendo's The Super Mario Bros. Movie, which has grossed a whopping $1.35 billion worldwide since its release in April, including more than $574 million in the U.S.

In its first two weeks, Barbie has surpassed Marvel's Guardians of the Galaxy Vol.

 

3, which has made $845 million worldwide, including $359 million domestically, as well as Ant-Man and the Wasp: Quantumania ($476 million worldwide, $214.5 million domestically), Spider-Man: Across the Spider-Verse ($683 million worldwide, $379 million domestically), Disney's The Little Mermaid ($564 million worldwide, $297 million domestically) and Mission: Impossible – Dead Reckoning Part One ($451 million worldwide, $142 million domestically).

Director Christopher Nolan's Oppenheimer, the second half of the so-called Barbenheimer double feature that took the internet by storm ahead of the inexplicably linked movies' joint release date, has so far grossed nearly $553 million worldwide, including more than $228 million in the U.S. 

The atomic bomb period thriller, starring Cillian Murphy as physicist J. Robert Oppenheimer, shattered box office expectations with an $80.5 million opening weekend in the U.S., and continued its success in its second weekend, making $46 million domestically from Friday to Sunday.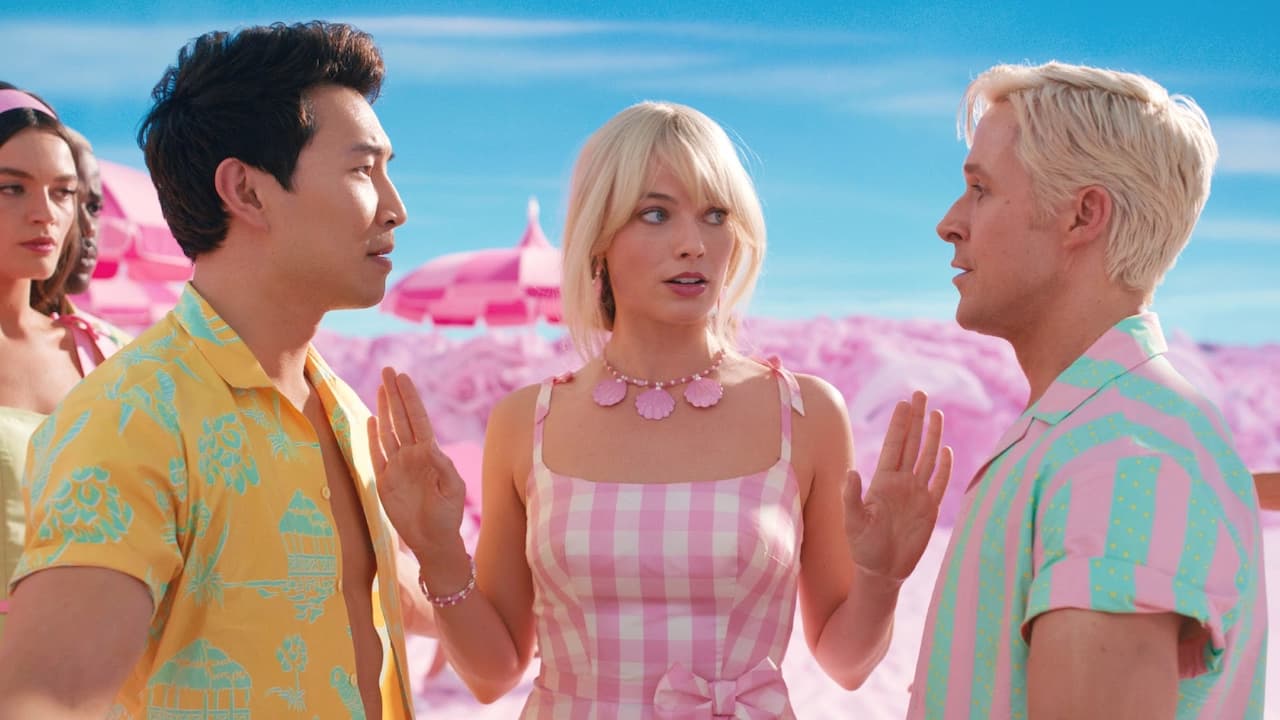 Falling Short Of Expectations
Despite Barbie's accolades, it's fallen short of several box office records, and has a ways to go before it approaches James Cameron's extraterrestrial sci-fi thriller Avatar (2009), which has collected a record $2.92 billion worldwide, or 2019's Avengers: Endgame ($2.80 billion). Barbie is also well behind last year's long-awaited Avatar sequel, Avatar: The Way of Water, which has made $2.32 billion since its release. Barbie also fell more than $90 million short of Avengers: Endgame's $157.5 million record for biggest domestic box office premiere, and grossed less on its first Monday and Tuesday than a pair of superhero blockbusters, including 2018's Black Panther ($40.1 million on its first Monday), and 2019's Spider-Man: Far From Home ($39.2 million on its first Tuesday).