Crime
Images released following Bundoora homicide
Detectives from the Homicide Squad have released photos of a tee-shirt and a cap found at the scene in the investigation of the murder of Bundoora woman this week.
Passers-by located the body of Aiia Maasarwe on Min Drive near Plenty Road at around 7am on Wednesday 16th January.
The 21-year old Israeli woman was reportedly seriously beaten not shot with a handgun, but the circumstances of her death have yet to be established.
Aiia, according to police, was in a North Melbourne club earlier that evening and took the 86 tram at Bourke Street.
Investigators believe that the student may have gotten off the tram near the location of her body in Bundoora.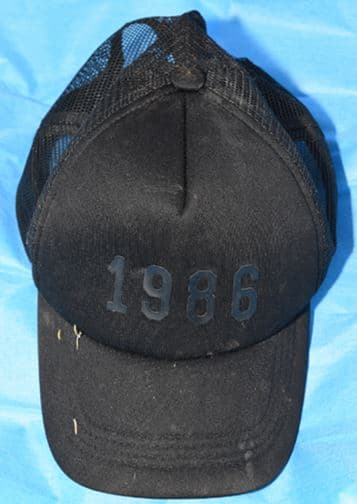 The homicide detectives have released CCTV images of Aiia, which show the clothing she wore that night. They hope someone will recognize her and help them track her movements.
Investigators have also released images of the t-shirt, and cap that were found at the scene.
The tee shirt is described as dark grey on the sleeves and shoulders, but light gray in the body.
The cap is black and features a '1986 'print on the front.
Police are also testing the clothing, believing that it was likely left by the person who killed Aiia.
The police would like to talk to anyone who recognizes or has seen someone wearing these items in recent times, especially in the Bundoora region.
The police are interested in speaking to anyone who may have found any items that seem out of place or unusual near a crime scene within the last 48 hours.
Police and SES are conducting a line search in the area today.
Detective Inspector Andrew Stamper stated that information from the public will likely prove to be crucial in this case.
He said that "someone out there will have seen someone wearing this clothing and we need them to come forward with the information."
"If you know the identity of that person, I urge you tell me."
"We want to be able give some answers to a family that has been forced to fly half way across the globe under the most horrifying circumstances."
The police are keen to speak with anyone who was near Main Drive and Plenty road between 11pm yesterday night and 1am today.
Dash cam footage may be available from anyone who drives through the area.
The 86 tram, which runs from Melbourne CBD to Bundoora, is also a target.
Police from the North West Metro Region and members of the Transit Safety Division, as well as the Operations Response Unit, will increase patrols in Bundoora.
Tony Ryan, the acting superintendent of North West Metro, said that he understands how shocked and worried people are about Aiia's death.
He said: "I can assure you that the police will be more present in the area during the next few days. We'll also work with local residents and organizations."
We all have the right to feel and be safe.
Anyone with any information is urged to contact Crime Stoppers on 1800 333 000 or submit a confidential report online at www.crimestoppersvic.com.au